Hepatamine [Normalization Liver function] 40 tablets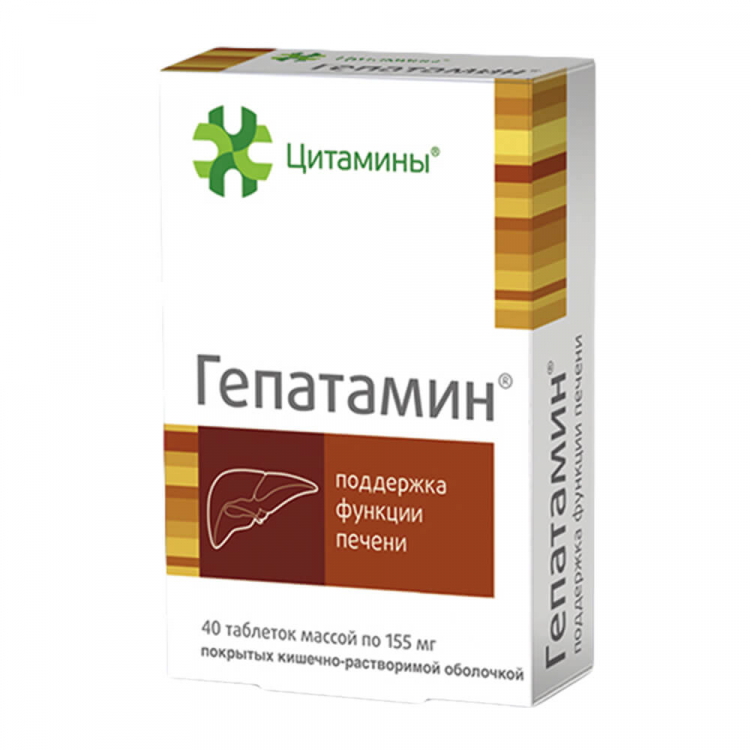 Instructions for Hepatamine (liver) 40 tablets
Hepatamine is a biologically active supplement to food (BAS), supporting the functions of the liver, gallbladder and bile ducts.
Release form and composition
Hepatamine is available in tablets, the weight of which is 155 mg and 355 mg.
The composition of the tablet:
hepatamine powder; potato starch; calcium starat (E470); methylcellulose (E461); lactose; intestinal soluble coating.
Component properties
No data.
Indications for:
the use of dietary supplements is used as a source of nucleic acids and polypeptides and is a biologically active supplement to food.
Contradictions
are not suitable for pregnancy and breast-feeding, individual intolerance of dietary supplements components.
Recommendations for:
the use of Adults should take Hepatamine 2-3 times a day for 15-20 minutes before meals on 1-3 tablets, squeezed with enough water, without chewing. The course lasts 10 to 14 days.
Special instructions
It is recommended to consult a specialist before using a bio-additive.
The terms and conditions of storage keep in a dry place at temperatures ranging from 2 degrees Celsius to 25 degrees Celsius.
| | |
| --- | --- |
| Expiration Date | Always fresh |
| Pharmacological group | Liver |
| Active substance | Normalization Liver function |
| Weight | 65 g |
Categories: Cytamines
Hepatamine [Normalization Liver function] 40 tablets reviews
Be the first to write a review of this product!